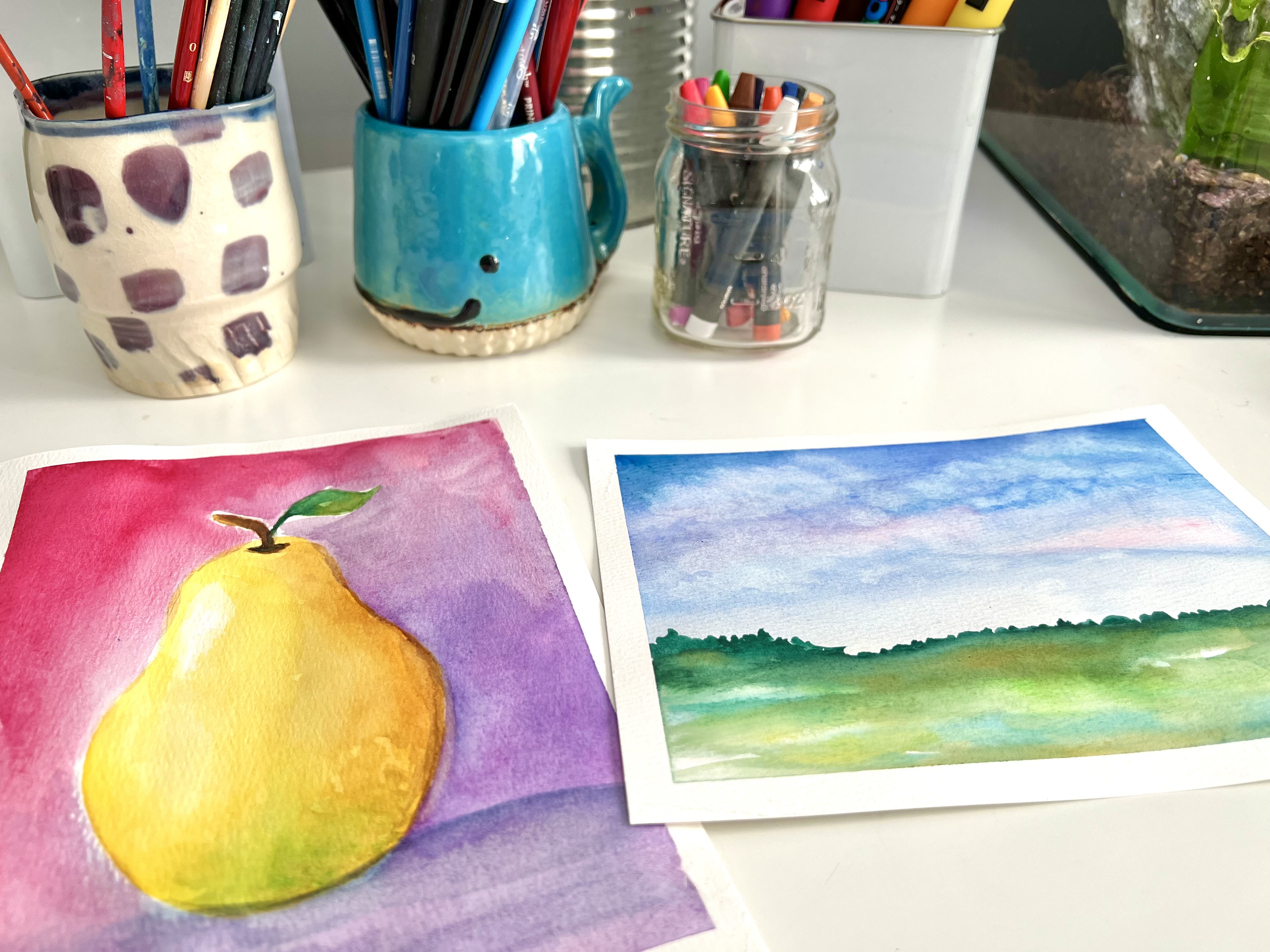 I am so excited that your interest in art has brought you here! My belief is that everyone is an artist. If you have a desire to create, you can do it, and I'm here to help. Making art should be fun, uplifting, and relaxing, and that's what we're gonna do together!
This course is for absolute beginners, so even if you've never picked up a brush, you CAN do it!
It is all online and has been prerecorded. You take the lessons at your own pace and have the option to pause, rewind, and redo any sections you'd like. You have unlimited access to the course, and access will not expire.
This course is not designed for children, however I have heard from many of you that your children have taken it too. While I walk you through each step of the process, some lessons may be more interesting to children than others.

Closed captions are available on this course.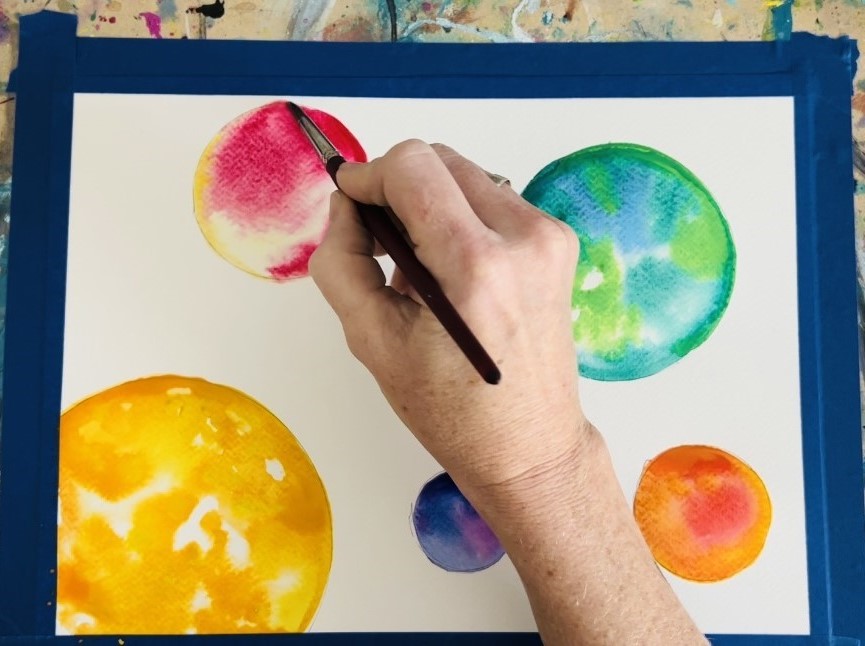 We'll begin the course by learning the basics and playing with the paint. It's all about getting comfortable with the materials and believing you can do it!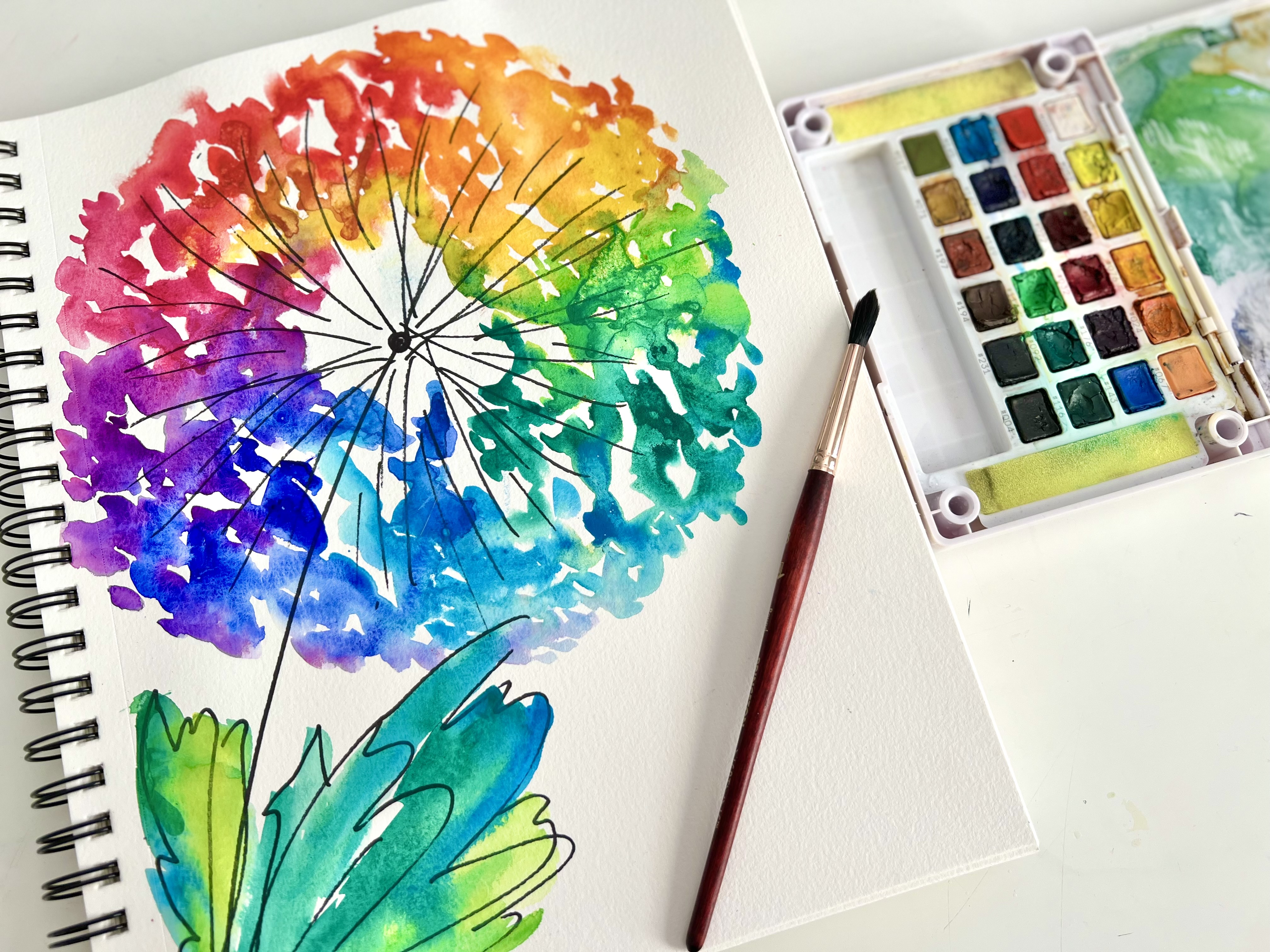 We'll practice important skills while making fun creations through the work. Practice doesn't have to be boring!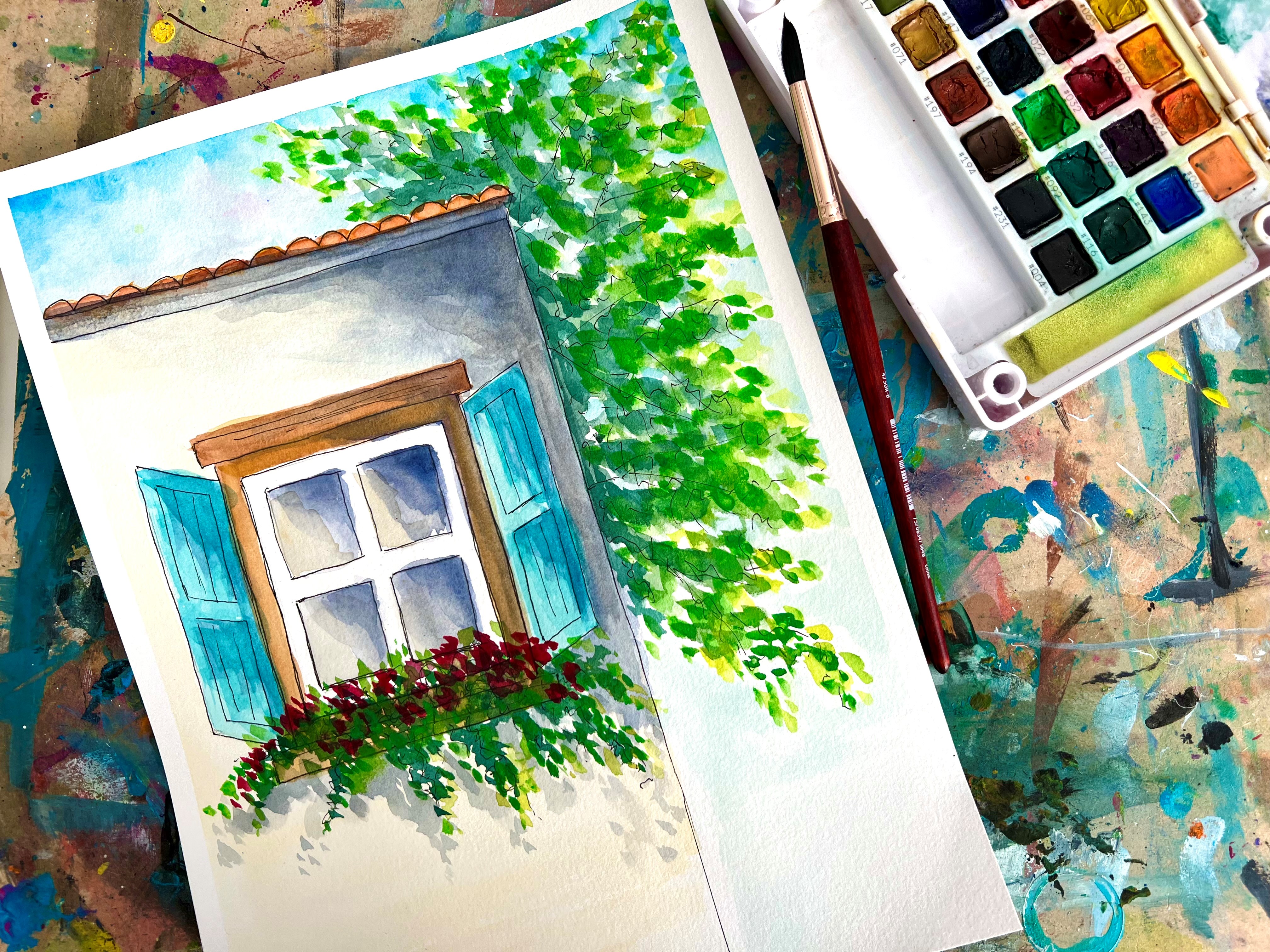 While the process of creating a work of art is important, you also want to have something cool to show for it. I'll make sure you always end up with something you can be proud of!

I'm Andrea, and I'm a watercolor artist. In a past life, I was a special education teacher with a love of all things creative. After leaving the classroom to focus on growing my art business, I missed the fulfillment I got from being an educator. So I've combined those two loves and focused my attention on helping others harness the joy that comes from making all kinds of things!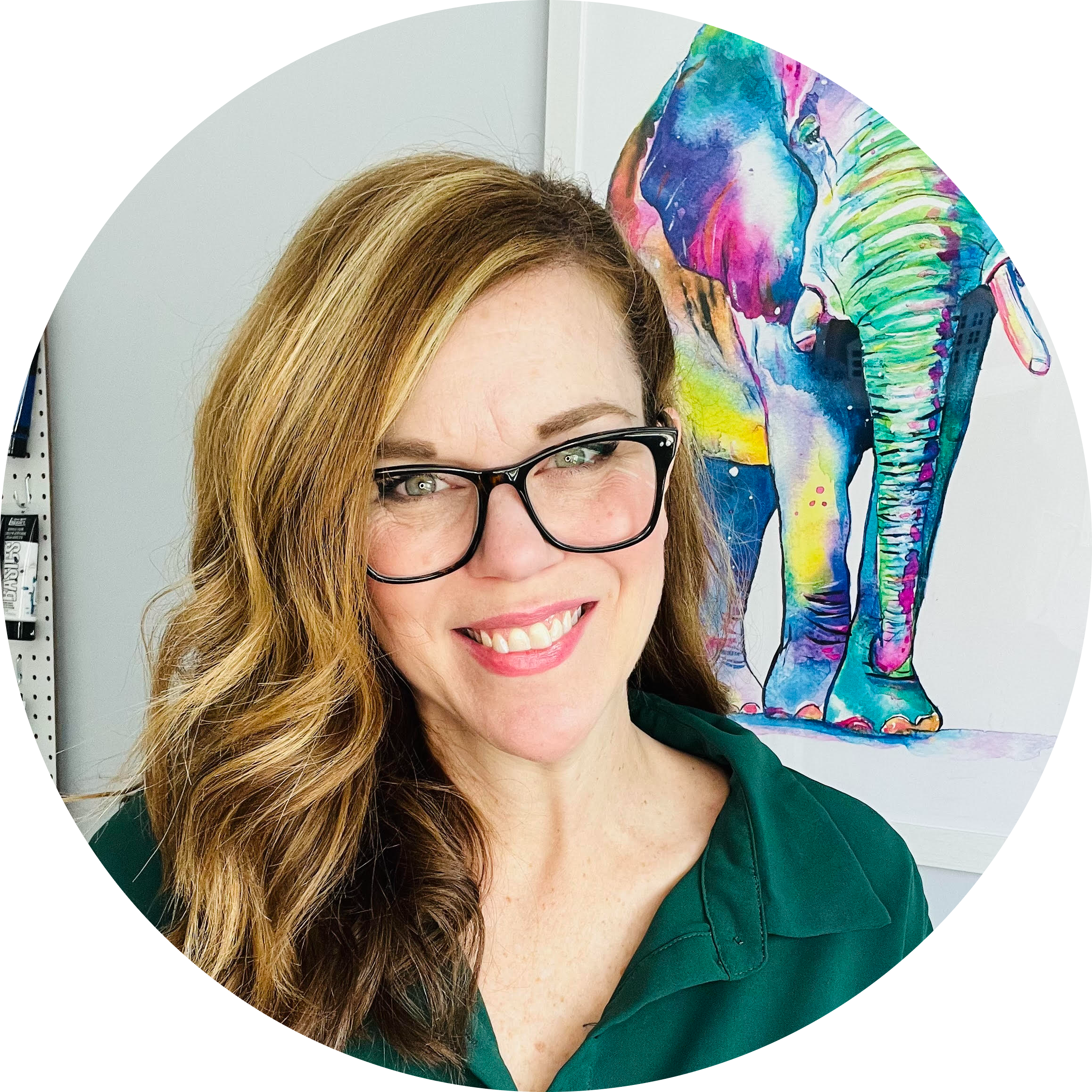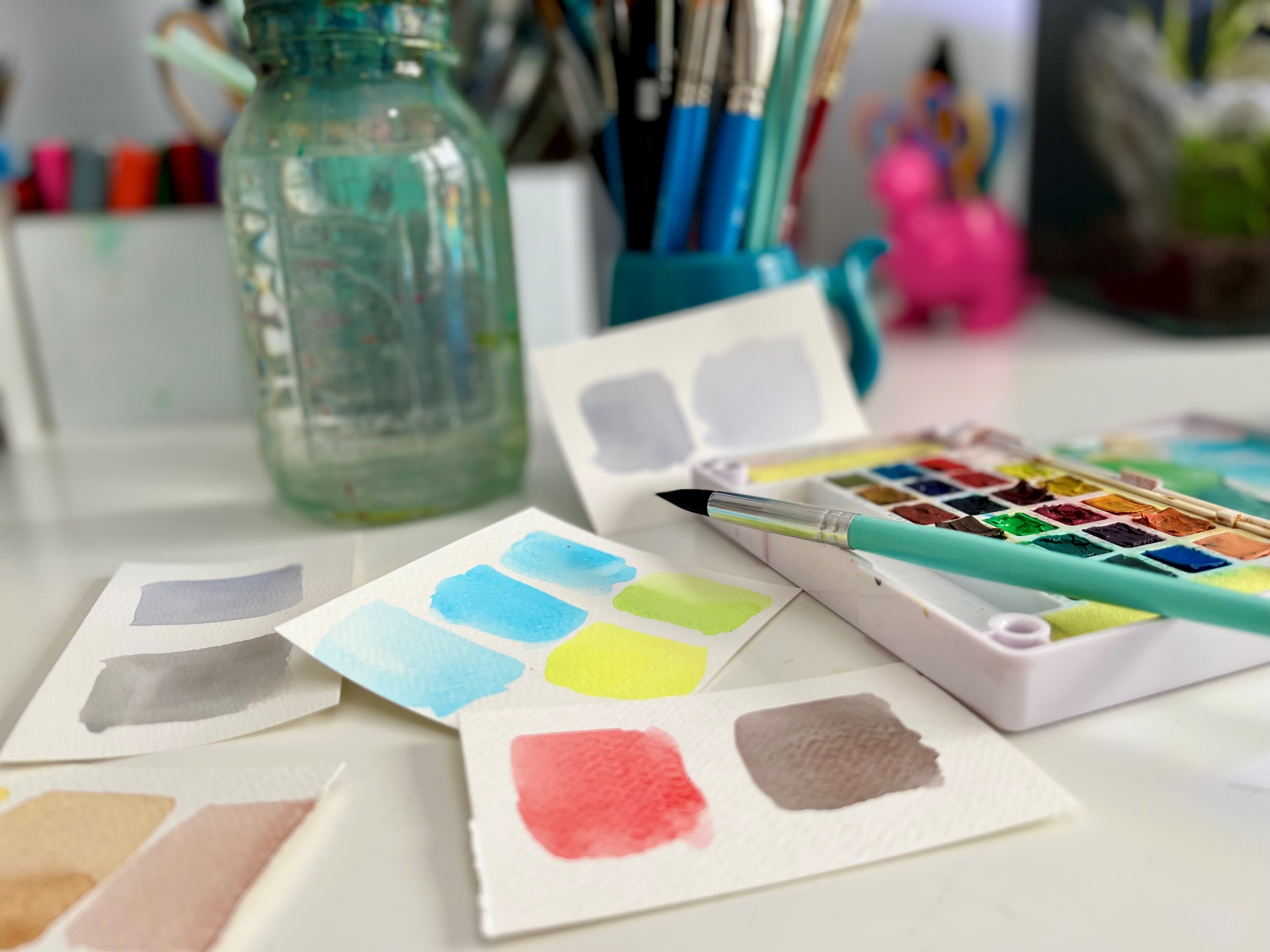 What Do You Need?
For this class you will need the following supplies:
Watercolor paint (I use a set of 24, but 12 will work!)
Paintbrush (I use a #8 round brush)
Watercolor paper (140lb cold press is best)
Waterproof pen (Sharpie and #1 Micron are both used in the course)
2 containers of water
Paper towels or rag
Nice to have (If you don't have these, it's gonna be fine!):
Spray bottle
Tape (masking tape or painters tape)
A board to tape to (could be cardboard or an art board, anything hard and flat)
White jelly roll pen or paint pen
White paint (gouache or acrylic)
Scissors
Ruler or Straight edge
You Do Not have to purchase supplies from me to do this course, but if you're interested in shopping my store, you can find it at www.ADreamorADayArt.com

Check your inbox to confirm your subscription