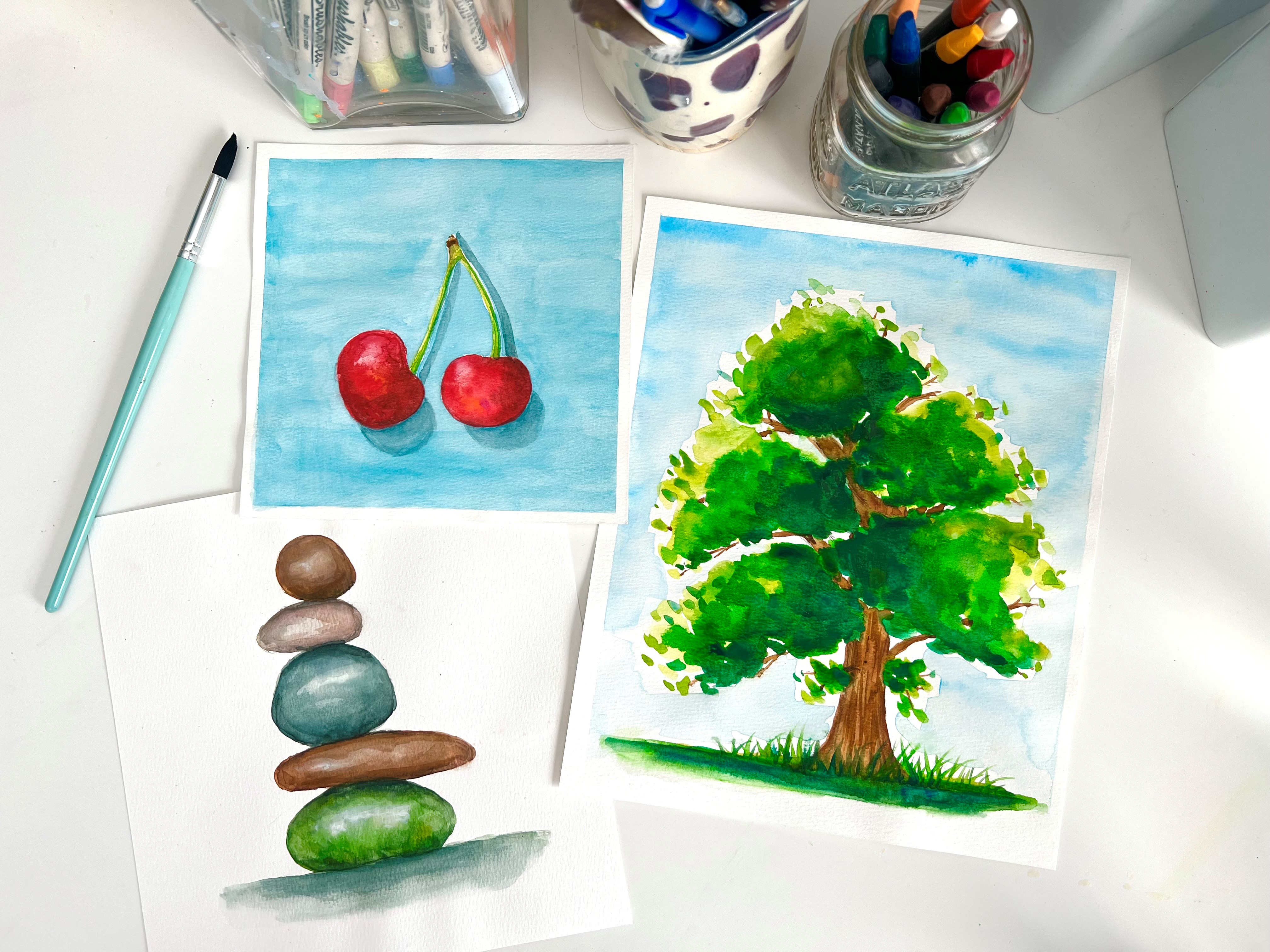 Hi Friends!
I'm so glad you're here! As a self-taught artist, I've taken a bunch of online courses, and I find that the best ones teach me how to make something really cool, and I learn new skills without ever really feeling like I'm being "taught" something. The purpose of this course is based on that. I want to teach you tons of new things without you even knowing it because you're so engaged in the making! And at the end, you'll have learned a lot, gained more confidence in your art, and have eight unique paintings that you can be proud to hang up on your wall!
The class is broken down into projects. Each one is its own contained lesson and they can all be completed individually. So if you don't have time to do all 4 hours of content, you can choose the lesson that works for you for that day and come back for the rest!
Is this class right for you?
This class is intended for students with some watercolor experience. You definitely don't need to be an advanced painter, but some experience will make this much easier. While I walk you through all of the steps of each project, I will not be explaining the fundamentals of watercolor in this class. If you've never picked up a brush, you'll want to check out my Watercolor Essentials class first, and then come back to this one! If you've used watercolor some, but are still learning, this course is for you!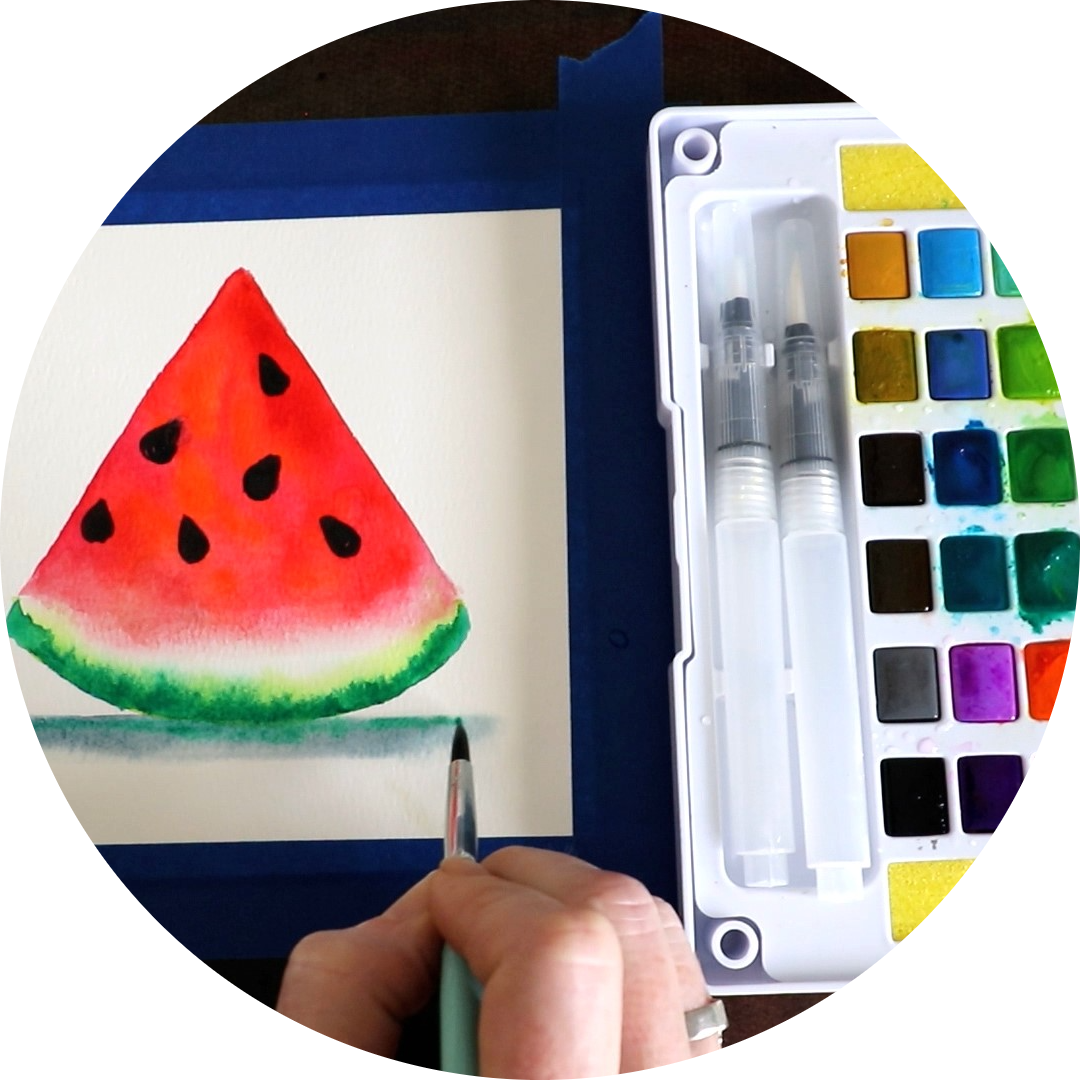 Keep It Simple

We will start the course out easy with some simple abstract paintings, followed by fruit. But don't be fooled -- simple can still be hangupable!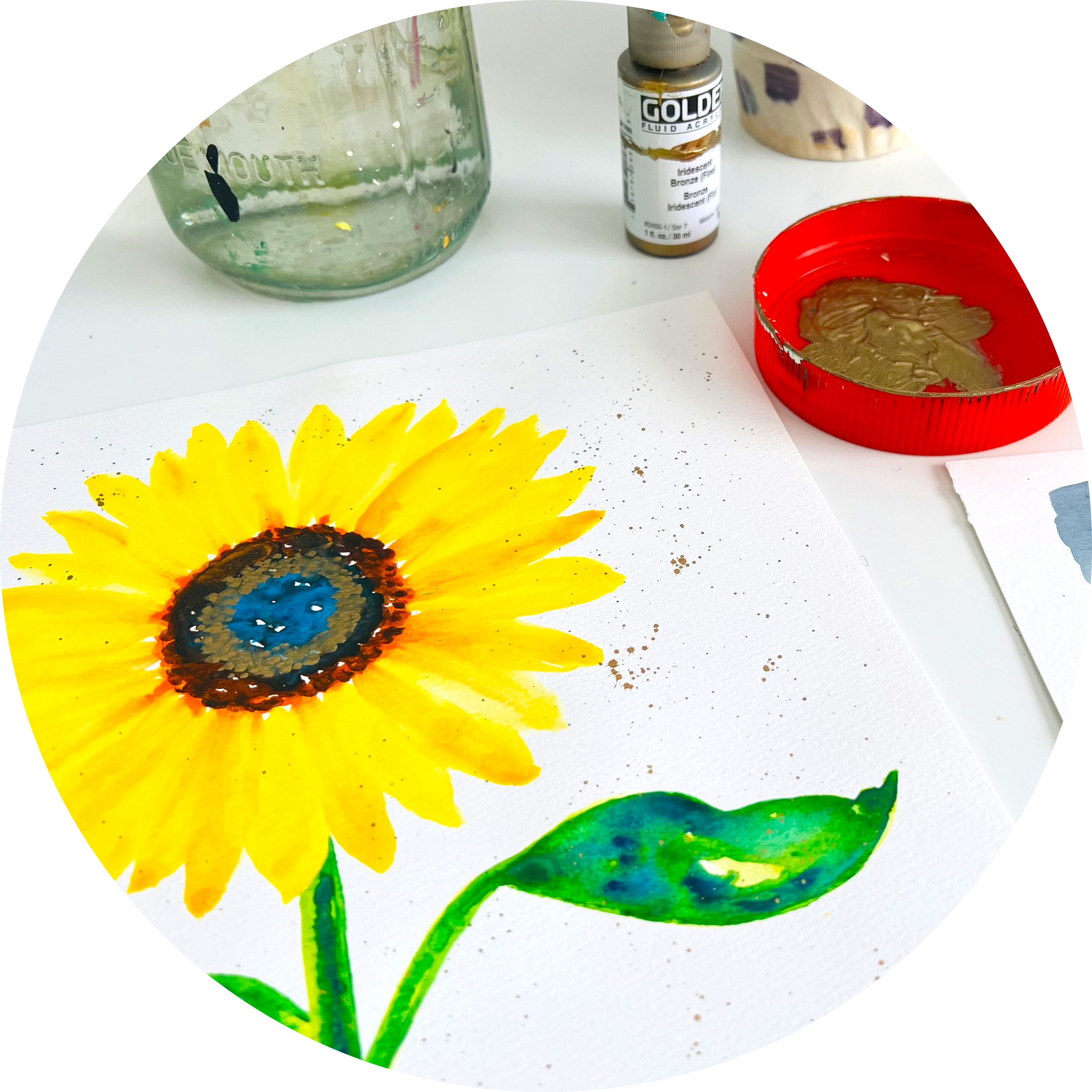 Add Some Sparkle

Throughout the course, I give you ways to add a little something extra to your art. Whether it's through some metallic accents or simple changes to the composition, there's a lot you can do to add some sparkle to your work!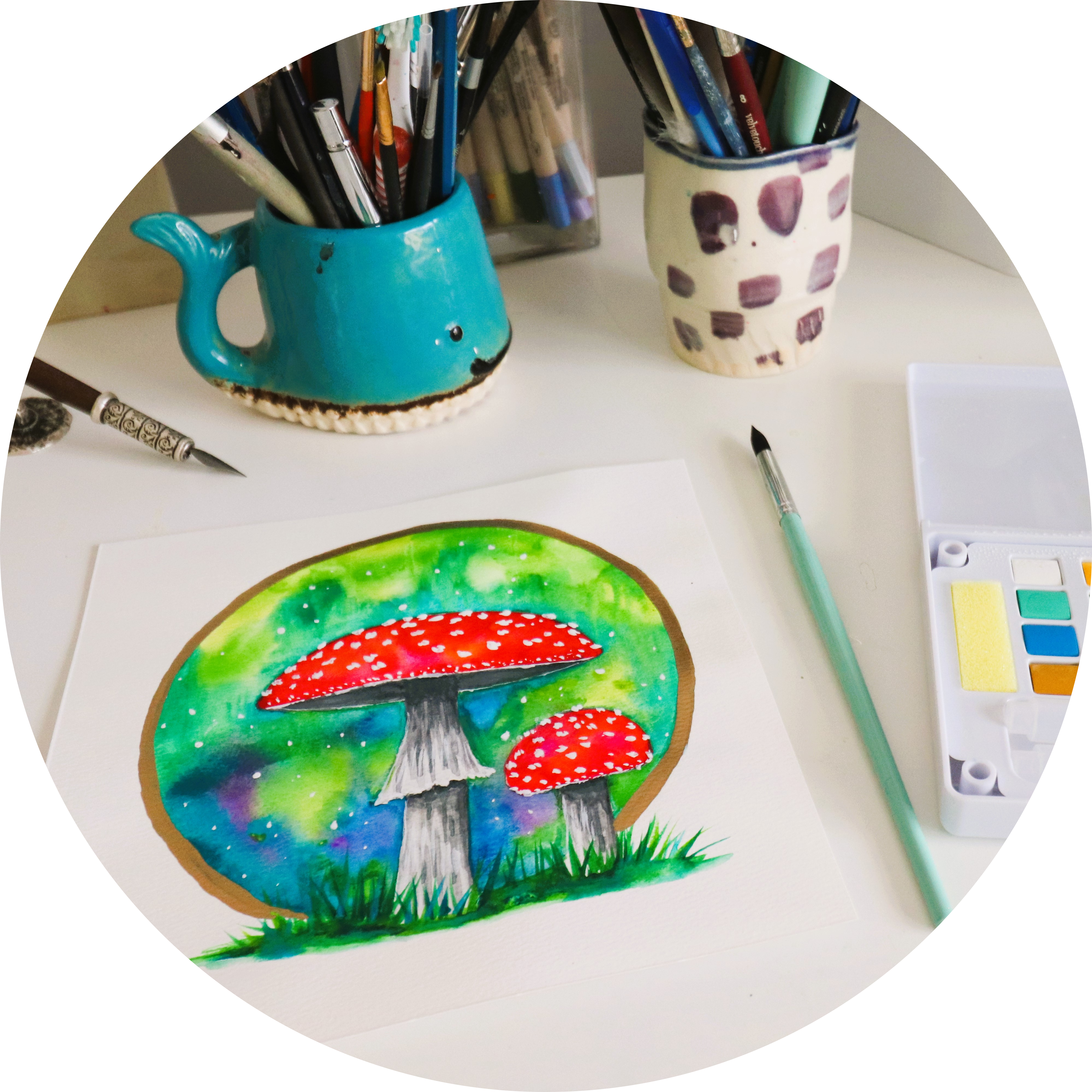 Make It Special!

Our final project takes everything you've practiced in the class and puts it together in one final piece that you're definitely going to be proud of!

Hi! I'm Andrea!
I'm Andrea, and I'm a watercolor artist. In a past life, I was a special education teacher with a love of all things creative. After leaving the classroom to focus on growing my art business, I missed the fulfillment I got from being an educator. So I've combined those two loves and focused my attention on helping others harness the joy that comes from making all kinds of things!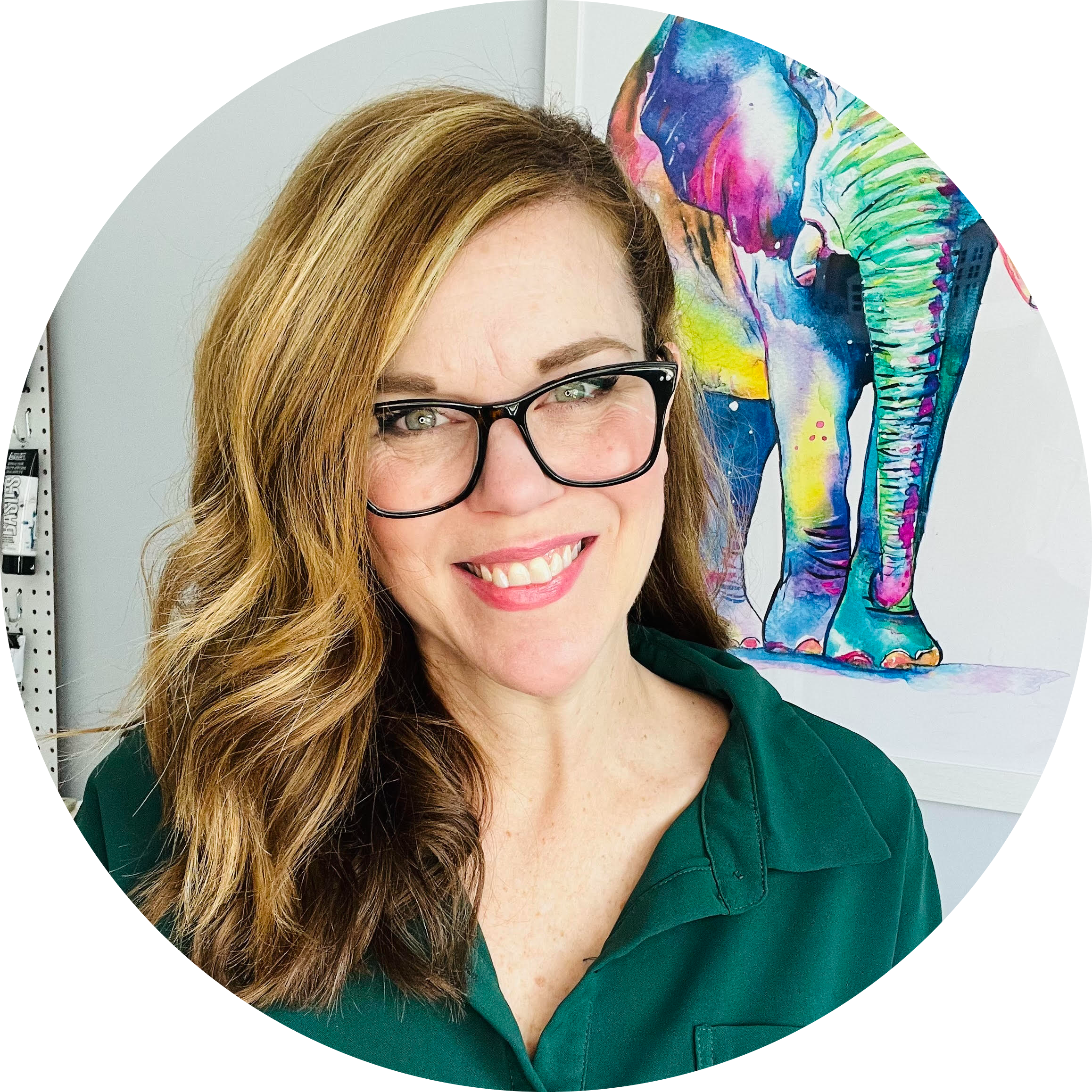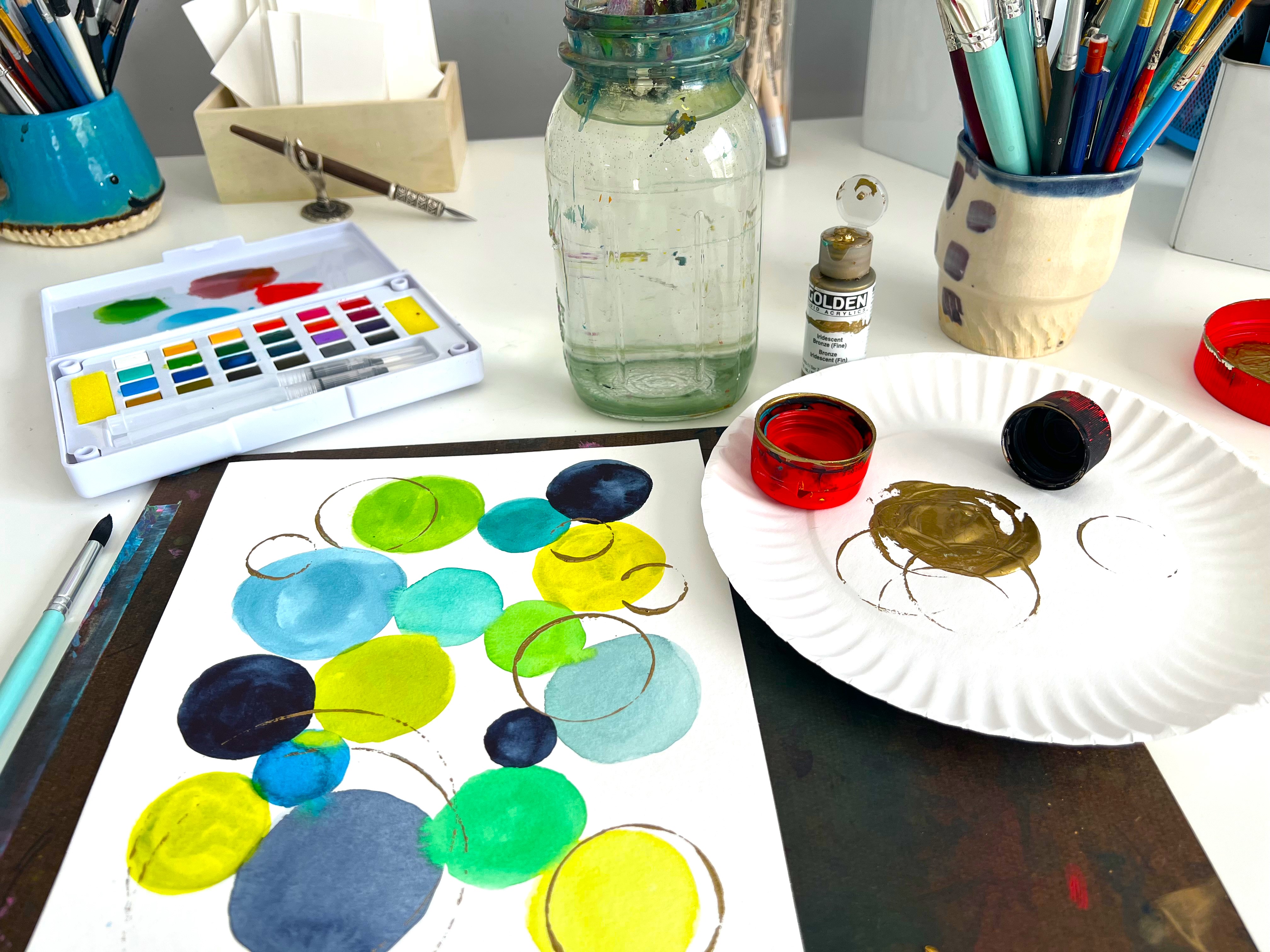 What Do You Need?
For this class, you'll need the following supplies:
Watercolor paints (I use a 24 color set that I sell. You do not have to purchase paints from me to complete this course! Any paints will work! And a set of 12 will be just fine!)
Watercolor brushes (I use size 6, 8, 10, and a 1 inch flat brush in the class) Again, these are brushes I sell. Any brush in any size will work. If you don't have a variety, that's okay! I also use a different brush for acrylic.
Watercolor paper (Look for 140lb cold press. Brands like Canson or Hippie Crafter are great)
Pencil
Eraser (Kneaded erasers are great, but any will do)
Metallic acrylic paint (I use Golden Fluid acrylic in iridescent bronze)
White gouache or Dr. Marten's Bleed Proof White (Both are used in the class, but you could use either)
Tape to tape down your paper (I use blue painters tape)
2 containers of water
Paper towels or a cloth
Found circles (lids from jars will work, or drinking glasses. Anything you can trace in different sizes. You'll want one that's about 6 inches.)
Start at the Beginning
Don't worry! If you're brand new to watercolor, I can absolutely teach you! In my Watercolor Essentials class, we start at the beginning, play, practice, and create some beautiful art!

Check your inbox to confirm your subscription